Tanzania Safari
A Tanzania Safari is one of the best ways to experience Africa. These luxury safaris offer breathtaking views, amazing wildlife, and unique cultural experiences. October is the best time to visit Tanzania for a safari as it offers pleasant weather and clear skies.
During your Tanzanian safari, you can expect to see elephants, giraffes, lions, zebras and more in their natural habitat. You will also be able to explore a variety of villages while learning about the culture and lifestyles of the local people. Furthermore, many operators offer packages that include lodging in safari camps or lodges with all meals provided. A Tanzania Safari is an unforgettable experience that will stay with you forever!
The different national parks offer diverse safari experiences and one can explore Tanzania following tourism circuits spanning from Western Tanzania for the Chimpanzee tracking, Southern Tanzania for its scenery and flora and northern Tanzania for the plains of the Serengeti and Ngorongoro crater for the big five and the great migration.
Tanzania offers the best safaris for the discerning traveler seeking safari experiences with an exceptional level of luxury.
Why go on Safari in Tanzania?
Tanzania is an amazing and magical safari destination, with some of the most spectacular attractions in the world. The country offers a wealth of experiences for travelers: from the Serengeti's stunning wildlife and vast landscapes to the white sands of Zanzibar's tropical beaches, there is something for everyone.
Adventurers will love the opportunity to climb Mount Kilimanjaro or explore Serengeti and the Ngorongoro Crater; wildlife lovers can spot lions and elephants on a Tanzania safari; culture enthusiasts can visit ancient Swahili towns like Stone Town, and nature lovers will adore Lake Manyara, National Park. There are also incredible opportunities to take part in activities such as sailing, fishing, kayaking, diving and more.
With so much variety, Tanzania is a great destination with different safari styles ranging from luxury safaris or budget. Whether you're looking for an action-packed holiday or a relaxing getaway, Tanzania has something to offer everybody.
Key Wildlife Areas
Tanzania is home to 130 amphibian species and 275 reptile species thanks to its varied habitats, which range from semiarid to snowy atop Africa's tallest mountain, Mount Kilimanjaro. There are 1156 known species as of September 2021, with 34 of them being endemic.
The annual wildebeest migration draws tens of thousands of people to visit the Serengeti National Park, one of the world's most famous wildlife locations, while Ngorongoro crater, sometimes termed the "eighth natural wonder of the world," is a must-see for its breathtaking splendour.
It is possible to see endangered black rhinos and elusive cheetahs in the early morning mist as herds of gazelle walk alongside satisfied lions within the old caldera.
Nevertheless, the nation has a lot more to offer than only its well-known parks. A well-rounded safari would include taking in the elephants of Tarangire National Park and the tree-climbing lions of Lake Manyara National Park.
Tourists may see elephants playing in the surf of the Indian Ocean in the Saadani Game Reserve, but there are many more National parks that provide equally rewarding experiences if they are prepared to go off the usual path.
Of all, this fantastic nation has much more to offer than just the wonders of safari circuits. If you're looking to unwind after seeing Africa's natural treasures, the coral reefs, tropical beaches, and Swahili culture along the Indian Ocean coast are a must-see, for an authentic African experience
The summit of Africa's highest mountain, Kilimanjaro, is the ultimate goal of many safari-goers. Longer hikes in the Ngorongoro Conservation Area, the enchanted Gol Mountains, above the active volcano Ol Donyo Lengai, or along the shores of Lake Tanganyika are great ways to see less-visited sections of the nation.
How safe is a Tanzania Safari?
In terms of violence, the United Republic of Tanzania ranks relatively low among African nations. The nation has a well-deserved reputation for tranquillity and security. It is a prosperous democracy. Transport between its thriving financial hubs is made simple by a network of well-maintained roads and three international airports. Their shared language, Swahili, and pride in their country bring together individuals from all walks of life in Tanzania, from traditional folk to rural farmers to cosmopolitan professionals.
Main activities on an African Safari include:
Game drives: Great for wildlife viewing in Tanzania which most parks offer, allowing visitors to get close-up views of the wildlife such as giraffes, zebras, elephants, and lions.
Walking safaris: Provide an opportunity for travelers to observe the smaller creatures that inhabit the African savannah, such as antelope, insects, birds and reptiles.
Cultural visits: Allow visitors to learn about local customs.
Bush meals: Give tourists a chance to sample traditional Tanzanian cuisine.
When is the best time for a Tanzania Safari?
For the Safari experience, Tanzania is an incredible destination for travelers, offering stunning landscapes and unique wildlife. The best time to visit depends on what you hope to experience during your safari tour. For those looking to explore Tanzania's national parks for the big five, the dry season from June to October is the ideal time for a rewarding safari, as animals congregate around water sources and vegetation is at its lowest.
The best time for great migration on a Tanzania Safari is between June and September. This is when the wildebeest and zebra herds move from the Serengeti National Park to the Masai Mara National Reserve in Kenya. During this time, the best place to view the great migration is at the Grumeti River crossing, where thousands of animals attempt to cross the crocodile-infested waters.
Other great spots to watch are Seronera Valley, which provides excellent views of predators stalking their prey, or Lobo Hills for spectacular sunset views of the herds spread out across the horizon. The weather during this period is pleasant with warm days and cool nights, making it a perfect time for photography, game drives and wildlife spotting.
Alternatively, if you're more interested in exploring the beaches of Zanzibar or other coastal areas, then the wet season between November and May is recommended. Temperatures throughout the year are fairly consistent with highs of 31-33 degrees Celsius and lows of 15-20 degrees Celsius. Regardless of when you decide to visit Tanzania, you'll be sure to have a memorable experience!
For Climbing Kilimanjaro the best time depends on what you're looking for. If you want warmer temperatures and less rain, then the dry season (June to October) is ideal. On the other hand, if you prefer cooler temperatures and lush vegetation, then the wet season (December to March) is best.
Both times of year offer great views of Mount Kilimanjaro, but it's important to note that during both times of the year, the mountain can be extremely windy and cold at night. Additionally, during the wet season, the trails are often slippery due to mud and rainfall. Regardless of when you choose to climb Mount Kilimanjaro, make sure you're properly prepared with adequate clothing and supplies so your adventure goes smoothly!
How do I select a reliable Tanzanian tour operator?
Before you go on a Tanzania Safari, you should select a reliable tour operator, therefore it is important to do your research on the various tour companies.
Start by asking for recommendations from friends or family who have used one in the past. These will be able to recommend the best Tanzania Safari especially if it is one's first safari
Additionally, look for reviews online from past customers, as this can give you an idea of what other people think about the Tanzania tour company and their services.
Finally, check with the Tanzania Tourist Board for information on companies that have been certified and approved to operate tours in Tanzania.
Make sure to ask questions about the experience level of the tour guides on leading safaris in Tanzania, safety protocols, and customer service policies before making your decision. If possible, try to get a contact number or email address so you can directly ask any questions you may have.
Once you find a reputable company that meets all your criteria, you can be sure that you will have the best African Tanzania safari tour.
What type of accommodation can I expect on a safari?
When you go on a safari, you can expect to stay in a variety of different types of accommodation. Depending on your Tanzania safari package, if you opt for a luxury Tanzania safari, you may be able to stay in luxury lodges with air-conditioning and private bathrooms.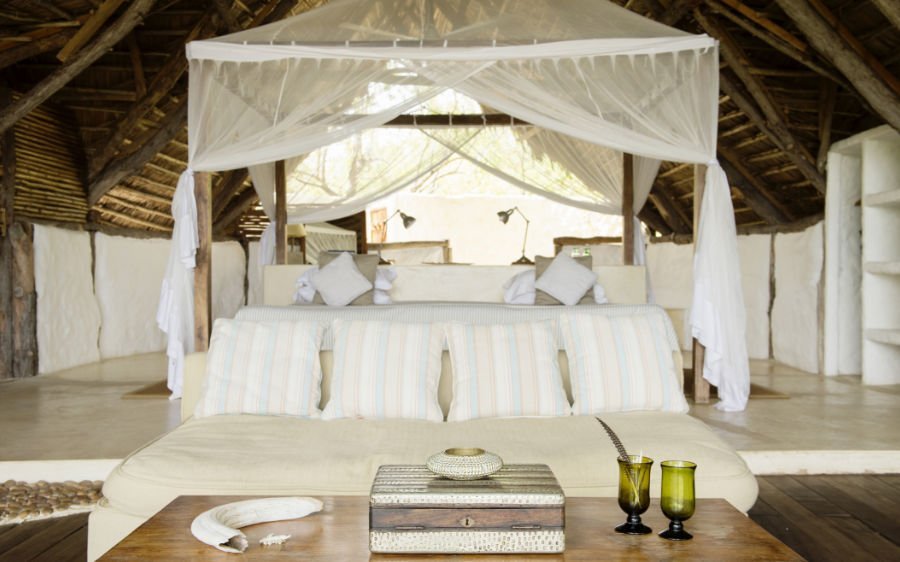 If you prefer something more rustic typical of a safari adventure, there are also canvas tents and mobile tented camps that will give you the full African experience. Some safaris and tours may even include overnight camping trips where you can sleep under the stars.
No matter what type of accommodation you decide to stay in during your safari, it is sure to provide an unforgettable experience that will leave lasting memories.
Tanzania People and Culture
Olduvai Gorge's dusty floor is where our ancestors first trod, leaving behind a record of our species' origins. Zanzibar's palm-fringed beaches were another destination for Swahili merchants to meet dhows travelling across the Indian Ocean.
Tanzania's national community is made up of several different ethnic and religious subsets. Northern tribes of hunter-gatherers and Maasai herders live side by side in the wilderness, while other, less well-known groups like the Wadorobo and the lraqw help to create a mosaic of the nation.
Many tourists now choose to spend their time in Tanzania participating in cultural activities, with a wide variety of tours and activities available all around the nation.
A perfect safari should be able to offer experiences of the local culture, Including activities like day hikes on the slopes of Mt. Meru to honey picking in the Usambaras.