7 Day: African Big Game and Primates
x
Thank you for submitting an inquiry. We will get back to you as soon as we can.

The African big game and primates safari will give you an experience of a lifetime, tracking  Uganda's two big apes Gorillas and Chimpanzees, you will also go on a true African big game, drive to track the lions of Queen Elizabeth National Park, and possibly get a chance to see the tree-climbing lions of Ishasha.
Aerolink flight Entebbe Airport to Kasese (depart 7:45 am or 12:30 pm) (± 2 hours)
Road transfer from Kasese Airstrip to Ndali Lodge (± 2 hours)
You stay at Ndali Lodge for 2 nights
Breakfast, lunch and dinner included
DAY 1: ARRIVAL ENTEBBE
Perched on the rim of an extinct volcano and overlooking the shimmering Lake Nyinambuga and with the verdant 'Mountains of the Moon' in the distance, Ndali Lodge's location alone is reason enough to stay here. Luckily, this intimate property offers a unique lodging experience as well, which enhances the superlative setting. Each of the 16 spacious stone-and-thatch cottages is able to accommodate a family and includes en suite facilities with bath, shower, toilet and hand basin as well as a private veranda (ideal for watching the sun descend behind the Rwenzori Mountains).
Every effort is undertaken to maintain the Edenic peacefulness here. Breakfast is served on the main deck overlooking the lake (freshly squeezed passion fruit juice, anyone?) and at night the dining room is lit by candles because using generators for electric lighting would shatter the quiet calm. When you wish to discover the region, there are a number of activities to undertake: guided walks to the Mahoma Waterfall, and past banana plantations and coffee terraces. Whether going for a dip in the lake or in the lodge's swimming pool, it's easy to cool off, and a pleasant boat ride will have the wind going through your hair while you keeping an eye out for birds, butterflies and primates.
DAY 2: CHIMPANZEE TRACKING KIBALE NATIONAL PARK
You set out with a packed lunch to track the noisy chimps and other primates crashing around through the high canopy of the forest with colourful birds squawking nearby. After lunch, you walk in Bigodi to see the swamp-dwelling birdlife. The tourism and conservation activities in Bigodi wetland have helped build a number of community projects including a local library and a new secondary school.
DAY 3: OVERLAND TRANSFER TO QUEEN ELIZABETH NATIONAL PARK
Travel overland from Kibale to Queen Elizabeth National Park (± 2 hours)
You stay at Kyambura Gorge Lodge for 2 nights
Breakfast, lunch and dinner included
Situated on the edge of the Kyambura Gorge and Queen Elizabeth National Park, in Uganda, one of Africa's finest national parks, Volcanoes newest lodge, Kyambura Gorge Lodge, has stunning views over the Gorge and the lush savannah of the park, with the peaks of the Rwenzori Mountains in the distance. The main lodge building was originally a coffee store and processing plant, surrounded by coffee plantations. The original structure has been sensitively restored to create a stunning living space, balancing the history of the building with the location and creating a series of distinct luxurious contemporary spaces for guests. Four beautiful, spacious bandas have been carefully nestled into the hillside, each with their own luxury bathroom.
Each room has a different aspect of the panoramic views across the gorge, savannah and mythical Rwenzoris. Each banda is uniquely appointed, adopting a different colour theme. From the Lodge, guests can go chimp tracking in the Kyambura Gorge or Kalinzu forest. Chimps are very mobile, tracking them as they crash through the canopy screaming and whooping can take stamina. Guests can also take a game drive on the plains of Queen Elizabeth to spot lions, elephant, antelope, buffalo and some of the 600 birds species that live in this national park such as the spoonbill stork, or take a boat out onto the Kazinga Channel to spot the many birds and animals which come to cool off at the waters' edge. Guests can also take a guided walk around the lodge grounds to tour the community coffee processing plant and other projects supported by Volcanoes, or through the wetland to spot bird species. Alternatively, simply relax in the beautiful atmosphere of this unique lodge and watch the game on the savannah plains below, listening to the sounds of the chimps and birds in the gorge.
DAY 4: CHIMP TREKKING KYAMBURA GORGE
You go on an excursion to Kyambura Gorge to track the fast-moving elusive chimpanzees, one of man's closest relations. The chimpanzee population is quite mobile and viewing is unpredictable. The walk-in this "lost world" is nevertheless enchanting. Time permitting, you will visit the Tropical Bee Care Centre to look at their community projects, which include beekeeping, honey-making and a community nursery for children. Alternatively, go for a nature walk in Maramagambo Forest, this forest harbours some unusual species – red-tailed and L'Hoest's Monkey, potto, giant forest hog, pygmy antelope, and giant elephant shrew. You can also visit the bat caves and the blue lake. In the afternoon you embark a cruise along the Kazinga Channel, linking Lakes Edward and George, this is especially rewarding for seeing many animals and birds. Look out for the rare shoebill stork! Also in Kyambura Gorge you can visit various community projects from the Volcanoes Safaris Partnership Trust (VSPT) including Women's Coffee Cooperative Tour, Reclaimed Wetland Tour, Bee-Keeping Fence Visit, Omumushaka Dance Group Performance, Empundu Playground Visit and much more.
DAY 5: OVERLAND TRANSFER TO BWINDI
You stay at Volcanoes Bwindi Lodge for 2 nights
Breakfast, lunch and dinner included
Listen to the cacophony of the jungle—the calls of gorillas, chimpanzees and native birds coming together in the timeless chorus—as you revel in the remoteness of Volcanoes Bwindi Lodge. The lodge was built with eco-friendly principles in mind: it uses solar-powered lights and hot bucket showers to control water consumption and reduce a negative impact on the environment. Each of the eight en-suite chalets has a rustic, earthy and uniquely African feel—rooms are simple yet alluringly comfortable and include twin beds, a vanity area, a sitting area and ample natural light from the five surrounding windows. They also include a private veranda, providing a great view of the spectacularly scenic valley and forest beyond. There are many options for exploring the surrounding wilds, including nature walks and hikes to the nearby waterfalls. The Bwindi Impenetrable National Park is home to four habituated gorilla families, and you can set off in search of these rare and regal creatures.
DAY 6: GORILLA TREKKING
Tracking them through the thick, verdant jungle—and coming face to face with them—is an experience beyond compare. When you return to the lodge, unwind at the thatched bar or dining area and tell stories around the log fireplace as the chorus of the jungle begins again. Tracking the gorillas through the forest requires patience and stamina, sometimes walking for a few hours in the mud and in wet conditions. Finally coming across these majestic creatures in the undergrowth is an inspiring moment. In Bwindi, there are about 300 mountain gorillas and two of the families are habituated; it is also rich in other primates, some unusual bird species and butterflies. The gorillas live in a lower, more humid, denser forest with thick undergrowth and generally have to be tracked up and down a series of switchback hills. The total trekking time is between 4-7 hours and can be strenuous when the gorillas are deeply hidden, but your sense of achievement and wonder when they are found is an ample reward for the effort.
DAY 7: TRANSFER TO ENTEBBE
Road transfer from Bwindi Lodge to Kihihi Airstrip (± 2 hours) Aerolink flight to Entebbe International Airport (depart at 9:45 am or 2:05 pm) (± 2 hours)
WHAT IS EXCLUDED
International flights and applicable airport departure taxes
All passport and visa fees
Single entry visas, as well as East African visas (between Uganda | Rwanda | Kenya), are currently available directly upon arrival at Entebbe Airport at a cost of US$100 (same cost for both types). Please be advised that Uganda is moving towards an online visa system and may announce online visa application requirements with little notice. We will keep you informed to the best of our ability. However, to avoid any potential issues, may we recommend that clients obtain an East African visa (as detailed above) upfront and prior to travel from their nearest available Embassy (see http://www.embassy-worldwide.com/country/uganda/). When officially in place, the visas will be applied for online: https://visas.immigration.go.ug/).
Amref Flying Doctors emergency evacuation – can be arranged @$24 per person per 31 days
Trip cancellation, travel delay or baggage insurance.
Charges incurred as a result of delays beyond our control.
All statutory increases beyond our control.
Meals not specified (including lunch and other meal stops between properties on overland sectors)
Drinks where not stipulated in itinerary
Items of a personal nature: fax, telephone, etc.
Laundry in Entebbe/Kampala
Gratuities for guide/driver/hotel staff
Any extras and additional activities not mentioned in the itinerary
Travel/medical insurance
Amref Flying Doctors emergency evacuation – can be arranged at USD24 per person per 31 days
For adding another Gorilla Track we shall charge $650 per person per Gorilla permit
You must enter a tour map code in the appropriate field when editing your tour in order for it to be displayed here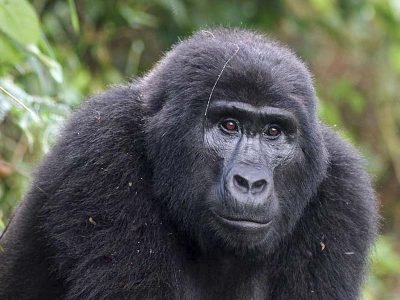 An impenetrable Forest habouring Mountain gorillas  and Albertine Rift endemics including Plants, Birds, mammals, butterflies and reptiles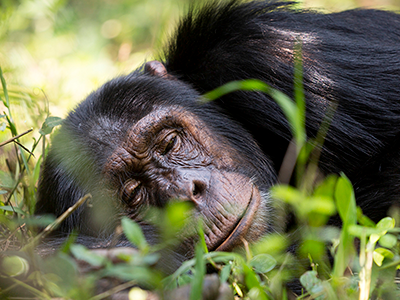 Kibale National Park contains one of the loveliest and most varied tracts of tropical forest in Uganda. Forest cover, interspersed with patches of grassland and swamp, dominates the northern and central parts of the park on an elevated plateau.
We are sorry, there are no reviews yet for this tour.
