Amboseli National Park in Kenya is located in Kajiado County, close to the Tanzanian border and approximately four hours' drive southeast of Nairobi. The 151 square miles (392 square kilometres) that make up the park are a component of a broader ecosystem that covers an area of 8,000 square kilometres. It is Kenya's most popular Park after the Masai Mara National Reserve.
Amboseli park was established in 1974 to safeguard the area's unique environment and was given UNESCO World Heritage status in 1991. Amboseli had been given to the Maasai as the Southern Reserve back in 1906, but it was restored to the local authority as a wildlife reserve in 1948.
It is well-known for its herds of large elephants with long tasks and for the diversity of species its habitat favours a variety of wildlife species, including zebras, buffalo, impalas, hyenas, zebras, and African elephants.
Amboseli also boasts an inexhaustible subsurface water source that feeds through Amboseli National Park, giving it a fantastic habitat for animal observations and close interactions with free-roaming elephants. The position of the park at the foot of Mount Kilimanjaro provides a scenic backdrop for animal viewing.
Activities and Attractions in Amboseli National Park
There are several ways to explore Amboseli National Park on a Kenya safari, and the best option for you will depend on your interests and preferences. Here are a few options to consider:
Wildlife Safari or Game drive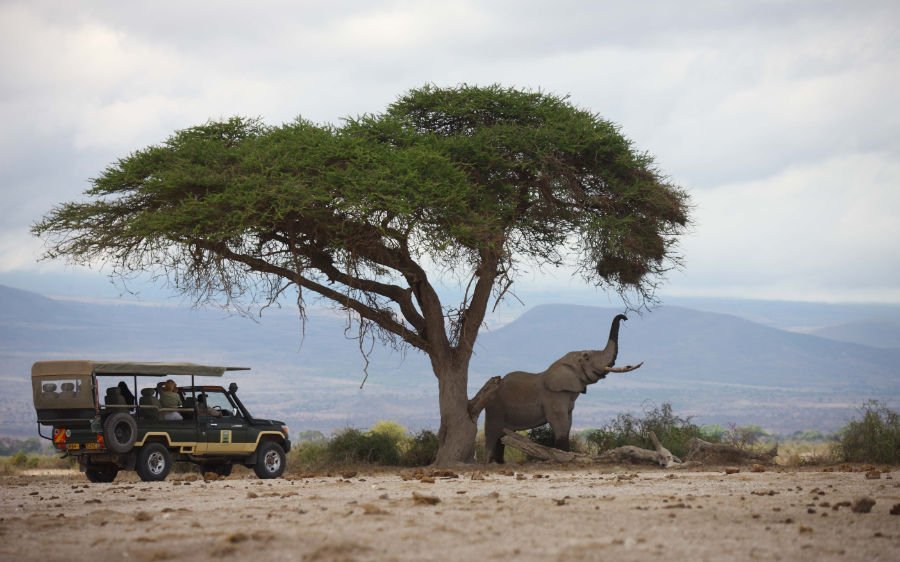 The tallest free-standing peak in the world, Mount Kilimanjaro, is beautifully seen from Amboseli National Park. The park is also well known for having large herds of elephants that roam free. One may visit the Maasai while in the park and get the opportunity to view them in their Manyattas (homes).
Until his death in 2009, Echo, the most studied elephant in the world, resided in Amboseli. He served as the focus of several publications and films. Dr Cynthia Moss kept a close eye on him for 40 years.
Amboseli National Park served as a refuge for Tim, an exceptional bull elephant. With his stature and recognisable tusks that touched the ground, this gigantic leviathan swiftly rose to prominence as one of the main attractions. He was believed to be over 50 years old when he passed away on February 5th, 2020 from natural causes.
Due to the scant vegetation brought on by the prolonged dry season, Amboseli National Park has some of the finest chances to witness African wildlife.  A variety of wildlife including Cape buffalo, the African bush elephant, spotted hyena, lion, leopard, cheetah, impala, gazelle, Masai giraffe, blue wildebeest and Grant's zebra, may all be found in the protected region.
Amboseli National Park also boasts an inexhaustible subsurface water source that feeds through the park, giving it a fantastic spot for animal observations and close interactions with free-roaming elephants.
Bush Walking Safari
Tortilis Camp Bush Walks provides guided bushwalks. Local Masai who have been traversing these lands since they were children offer walking tours to guests of the Tortilis Camp.
Spend some time observing the little things, such as footprints, dung beetles, and micro-ecosystems, without the vehicle. The guides are enthusiastic about imparting their understanding of the landscape, the medicinal properties of native plants, and the Masai way of life.
Night drives
Another option is to go on a night drive, which allows you to see nocturnal animals such as hyenas and bush babies. Night drives are a great way to experience a different side of the park and see animals that you might not otherwise encounter.
Hot air balloon rides: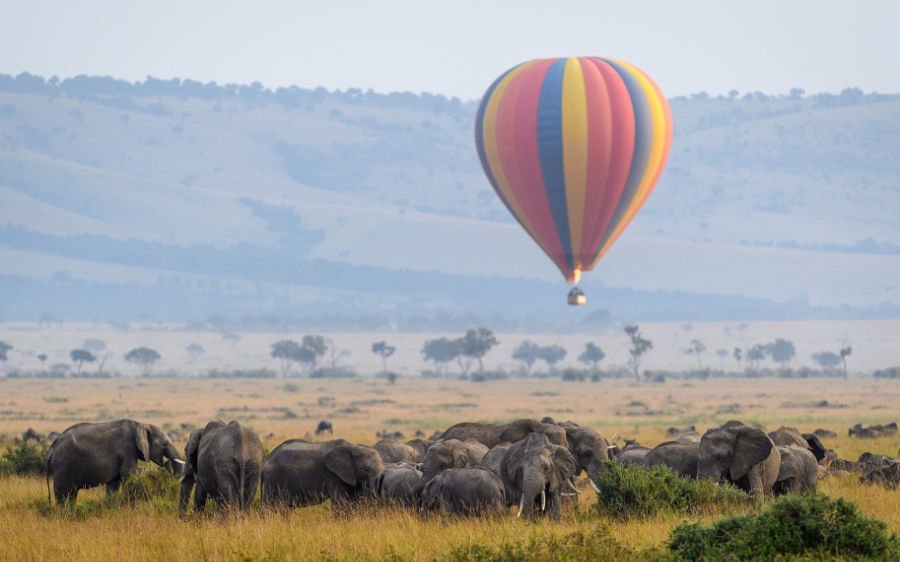 For a truly unique safari experience, you might consider going on a hot air Balloon ride over Amboseli National Park. These rides offer stunning clear views of the park and its wildlife and are a great way to see the park from a different perspective.
Birds and birding.
Amboseli National Park is a great place for birding, with over 400 species of birds recorded in the park. Some of the species you might see during a birding trip to Amboseli include: Kori bustard, Secretary bird, Greater and lesser flamingos, Pel's fishing owl, Pink-backed pelican, Madagascar Flufftail, and the White-faced Whistling-Duck.
There are several companies that offer birding trips in Amboseli National Park. These trips typically include guided walks or drives through the park, during which you'll have the opportunity to see a wide variety of birds and other wildlife. Some companies may also offer specialized birding tours that focus specifically on birdwatching.
Prices for birding trips in Amboseli National Park vary depending on the length of the trip, the type of accommodation, and the level of guided support you prefer. You can expect to pay around $200-300 per person per day for a basic birding trip, with higher prices for more luxurious options.
It's worth noting that birding in Amboseli National Park is best done during the dry season, which runs from July to October. This is when the park is at its driest and the birds are more easily visible. However, the park is home to a wide variety of birds throughout the year, so you may still have good birding opportunities during the wetter months.
The ebird Check list of park has the current sightings
Lake Amboseli
Lake Amboseli is a small, shallow lake located within Amboseli National Park in southern Kenya. It is situated at the base of Mount Kilimanjaro, the highest with the highest peak in Africa, and is surrounded by a wide plain that is home to a variety of wildlife.
Lake Amboseli is also special because of its location at the foot of Mount Kilimanjaro, which provides stunning views of mount Kilimanjaro and its snowy peak. The lake is also one of the best places for birdwatching, as it is home to a variety of bird species, including flamingos, pelicans, and storks.
In terms of size, Lake Amboseli is relatively small, covering an area of just over 8 square kilometers (3 square miles). It is fed by underground springs and is fed by the melting snow from Mount Kilimanjaro, which gives it a constant water supply. The lake is an important water source for an array of wildlife and is home to several species of fish and other aquatic animals.
The dry bed of Lake Amboseli is an excellent safari destination for it is important for large mammal species which include elephants, zebras and giraffes that rely on the grasses and other vegetation that grow in the area for food. This location offers good wildlife viewing.
Overall, Lake Amboseli is a beautiful and ecologically important body of water that is well worth visiting for its stunning views, different animal species and peaceful atmosphere.
Best time to Visit
The ideal time for tourists to visit the park depends on their particular interests and the things they want to see and do while they are there. The park is open all year round, however, depending on the season, the climate and the animals could change.
From July to October, when the weather is dry and pleasant and the wildlife is easier to view, is Amboseli's busiest travel season.
If you want to avoid crowds, this is a wonderful time since the park is less busy. Additionally, the surroundings are ideal for photography.
Amboseli National Park may also be enjoyed during the rainy season, which runs from November to June when the fauna is more active and the scenery is lush and green. However, during the rainy season, the roads might be challenging to travel on, and some of the park's amenities could be closed because of floods.
There are many sights and activities for tourists to enjoy at Amboseli National Park. Game viewing, bird watching, and cultural visits are a few of the park's key attractions. Visitors often get the opportunity to see elephants and other large game in their natural environment because of the park's vast numbers of these species.
A diverse range of bird species that are found including waterbirds, grassland birds, and raptors, may be seen in the park.
Visitors to Amboseli National Park may learn about the Maasai people, who have been in the region for generations and continue to live and work in and around the park, in addition to observing wildlife and bird watching. Cultural excursions, which may include trips to Maasai communities, schools, and marketplaces, provide tourists with the chance to learn more about the Maasai way of life.
Getting To Amboseli National Park
There are several ways of traveling to Amboseli National Park from Nairobi, the capital of Kenya. Here are a few options:
By road: The most common way to get to Amboseli National Park is to take a drive from Nairobi via Namanga. The journey takes around 4-5 hours by car or bus. The route takes you through the town of Namanga, which is located on the border between Kenya and Tanzania. From Namanga, you will continue south towards the park.
By air: Another option is to fly to Amboseli National Park from Nairobi. There are several small airports in the region, including the Amboseli Airport, which is located just outside the park. From the airport, you can take a taxi or hire a private vehicle to get to the park.
By public transport: If you prefer to travel by public transport, you can catch a bus or matatu (minibus) from Nairobi to Amboseli National Park. The journey takes around 6-7 hours and is a budget-friendly option.
Regardless of how you choose to travel, it is advisable to book your transport and accommodations in advance, as the park can get quite busy during peak tourist season.
Accommodations facilities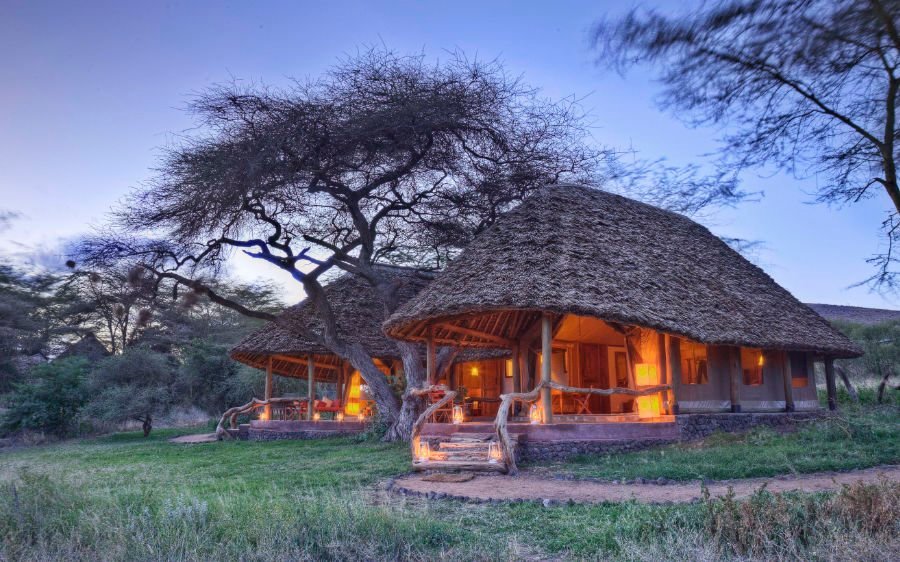 For visitors, there is lodging both within and outside Amboseli National Park.
A variety of resorts and campsites that vary from luxurious tented camps to more simple camping alternatives are located inside the park. These lodging options are spread out across the park, enabling visitors to get a taste of many facets of the area and its animals. Among them are Ol Tukai Lodge, Elewana Tortilis Camp, Elerai Camp, Porini Amboseli Camp, Amboseli Serena Safari Lodge
Visitors to Amboseli National Park may find lodging outside of the park at a large number of hotels, lodges, and campgrounds in the neighbourhood. Although these lodgings are often less costly than those found within the park, they may not provide the same degree of access to the park's animals. Kimana Camp, Kibo Safari Camp, and Tawi Lodge are a few of them.
AA Lodge Amboseli, The W Guesthouse, Campi ya Kanzi, Ol Donyo Lodge, Satao Elerai, and Selenkay Adventure are other amenities to take into account.
Charges or fees for these activities?
Depending on the activity and the operator, as well as over time, the costs associated with park activities may alter. For the most recent details on admission costs and other costs associated with park activities, it is advisable to get in touch with the park directly or visit their website.
Additionally, many safari tour companies provide packages that include travel, lodging, and park activities; these packages could come with varied costs and taxes.