Akagera National Park
Akagera National Park is situated in northern Rwanda, near the Tanzanian border. It was Rwanda's first national park, covering 1,122 km2 and was established in 1934. It has a completely different landscape from the intensively farmed hills that characterise most of Rwanda.
Akagera National Park – Protecting the largest wetland in central Africa
The park features three very different ecosystems: the lakes (Shakani and Ihéma) and swamps along the Akagera River; the classic African savanna with its trademark acacia trees and open-plains big game, reminiscent of more well-known parks in Kenya and Tanzania; and breathtaking montane landscapes.
Animals such as lions, hippos, elephants, and buffalo are all flourishing in the park's ecosystem.
Formerly one of East Africa's premier national parks, Akagera has suffered from war and the resulting poaching of its wildlife. However, thanks to improved management, the park's animal population are beginning to recover.
One of the most momentous occasions in the history of conservation in Rwanda was precipitated by initial plans to restock the park. African Parks, a conservation-focused NGO based in Johannesburg, and the Rwanda Development Board have shared responsibility for the park's upkeep since 2010.
Eighteen eastern black rhinos and nine lions were brought back to Rwanda from South Africa thanks to a joint effort between African Parks and the RDB, with funding from the Howard G. Buffett Foundation. Seven lions returned to Akagera in 2015, and in 2017 rhinos and two male lions joined them.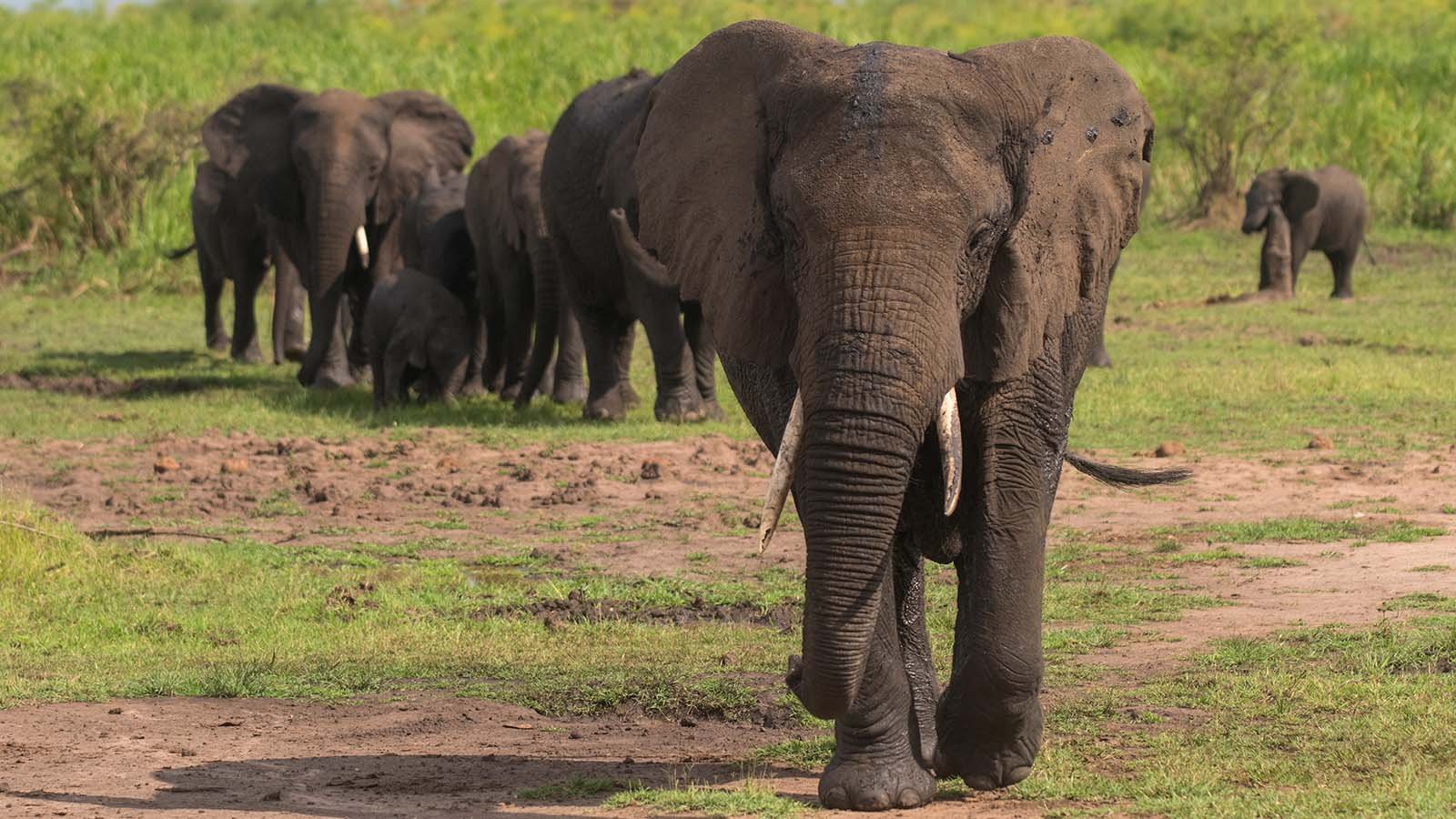 There are now all five of Africa's "Big Five" (elephant, lion, rhinoceros, leopard, and Cape buffalo) living in Akagera. Evidence that the country has succeeded in its efforts to revive its ecosystems and attract more tourists.
The largest wetland in Central Africa is found in Akagera National Park, which is also the last safe haven for savannah-adapted species in Rwanda. Since much of the park is wet and swampy, it should come as no surprise that large pods of hippos and even larger crocodiles call it home.
Wildlife in Akagera National Park
Akagera is home to leopards, spotted hyenas, and even the occasional lion in addition to its small herds of elephants and buffalo. Also found in the park are giraffes, zebras, and over a dozen different types of antelope, including the Cape eland, the largest antelope in the world, as well as bushbuck, impala, oribi, and topi.
Over 500 species of birds have been spotted in Akagera, including the papyrus gonolek and the much-photographed shoebill stork, both of which are in danger of extinction. Grey-crowned cranes and Grauer's swamp warblers, both critically endangered, were recently relocated to Akagera.
Accommodation in and around Akagera National Park
Since 2009, the number of places to stay in Akagera National Park has nearly tripled, with the addition of acclaimed establishments like Ruzizi Tented Lodge and Karenge Bush Camp to the park's original, 60-room Akagera Game Lodge. Travelers can also choose to spend part of their trip camping out in the wilderness at designated times and locations.
In order to prevent poaching any further, electric fencing was put up. Consequently, this has contributed to the steady growth of the park's most important animal populations.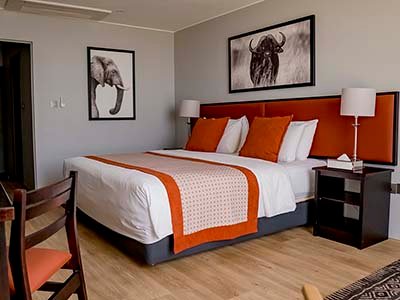 About 45,000 people from around the world now visit Akagera annually. The park's former glory has been restored, and there's never been a better time to go.
Hotels and Rooms
EPIC Hotel & Suites:  Located on the outskirts of Nyagatare town, is a great option for those who don't mind being a little further from the park. Each of the rooms has a private bathroom with a bidet, a flat-screen TV with satellite channels, and air conditioning. There are some rooms that have balconies.
The hotel offers a full English or Irish breakfast, as well as a breakfast buffet. The hotel's restaurant offers both Asian and American dishes.
The hotel features a business centre, fitness centre, sauna, and hammam, as well as a playground for younger guests. In addition, there is a tennis court and an outdoor pool. The hotel will gladly arrange for car rentals and day trips.
The hotel also provides free Wi-Fi, speedy check-in and check-out, a concierge, and a front desk that's open 24/7.
Cultural encounters around Akagera National Park
Visitors to the park can take advantage of a partnership between the park and local communities, which includes the availability of freelance community guides who can arrange cultural tours. Activities like brewing, arts and crafts, raising cattle, and beekeeping are featured on these tours, along with the usual fare and celebrations. Each excursion gives visitors a glimpse into the local neighbourhoods that surround the park.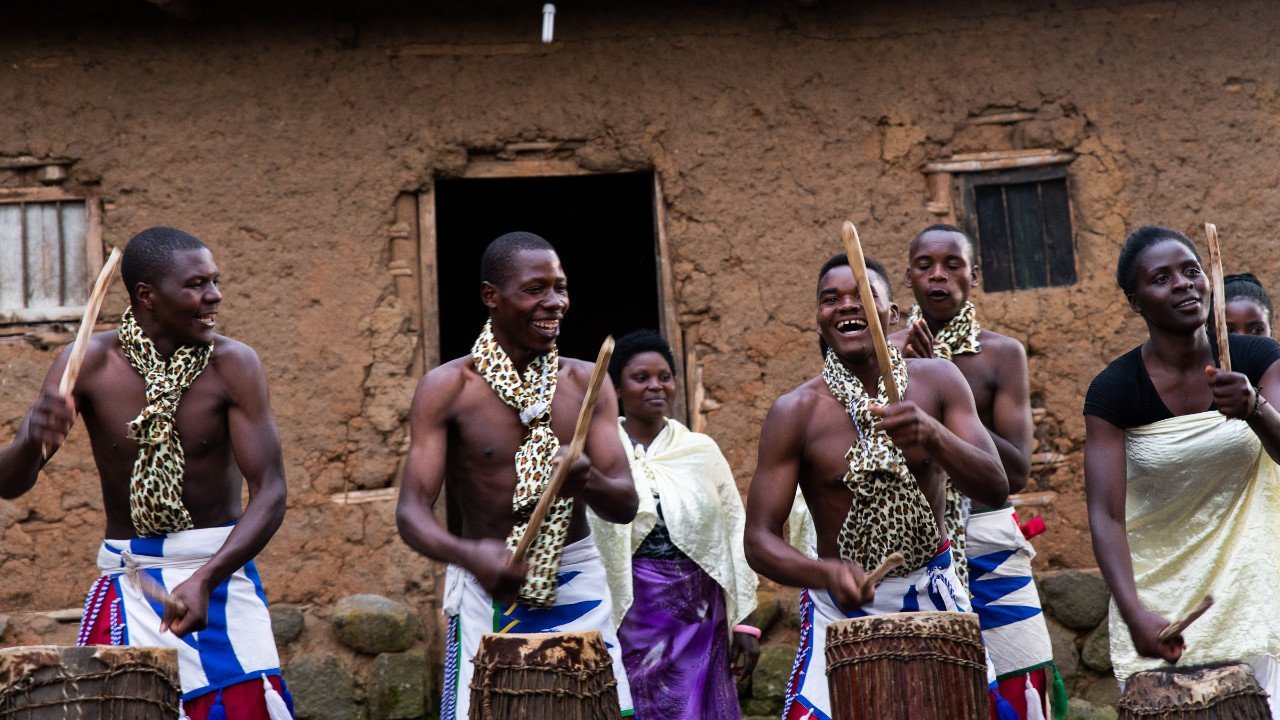 There are many cultural activities that tourists can participate in while in Rwanda, such as milking a cow, painting an Imigongo, tasting honey straight from the comb, assisting with meal preparation, and dancing in traditional Rwandan dances. The minimum number of participants required for any of the cultural tours is three, and the cost per participant is only US$20.
