Kenya is an East African country known for its stunning landscapes and extensive animal reserves. For many years, its Indian Ocean coast supplied historically significant ports through which products from Arabian and Asian traders entered the continent. Along that coast, which boasts some of Africa's best beaches, are mostly Muslim Swahili cities like Mombasa, a historic centre that has contributed significantly to the country's musical and culinary history.
Kenya Wildlife and Tourism
Kenya is an exciting place to visit.
Kenya is a location that will take you on a memorable adventure with its spectacular animals, interesting culture, and lovely beaches. Kenya has something for everyone, from the Nairobi National Park to the Masai Mara.
Kenya, and specifically the Masai Mara, is home to the "Big Five" game species of Africa: the lion, leopard, buffalo, rhinoceros, and elephant. The nation's national parks and wildlife reserves are home to a sizable number of various wild animals, reptiles, and birds. Millions of animals participate in the annual animal migration, which takes place between June and September and generates significant international tourists. In a steady clockwise motion, two million wildebeest travel 2,900 kilometres (1,802 miles) from the Serengeti in Tanzania's neighbour to the Masai Mara in Kenya in search of food and water. One of Africa's Seven Natural Wonders is the wildebeest migration through the Serengeti.
The Nairobi National Park is one of the most popular parks in Africa since it borders the capital city, and access to the park is easy. Transport by bus is available on a daily basis.
Other popular parks are Amboseli National Park and Naivasha National Park. They are both located in northern Kenya and boast a variety of habitats from savannah grasslands to tropical forests. As a birding destination, Amboseli National park has a record of about 420 bird species including some endangered species like the African bustard and kori bustard as well as a wide variety of mammals including leopards and lions.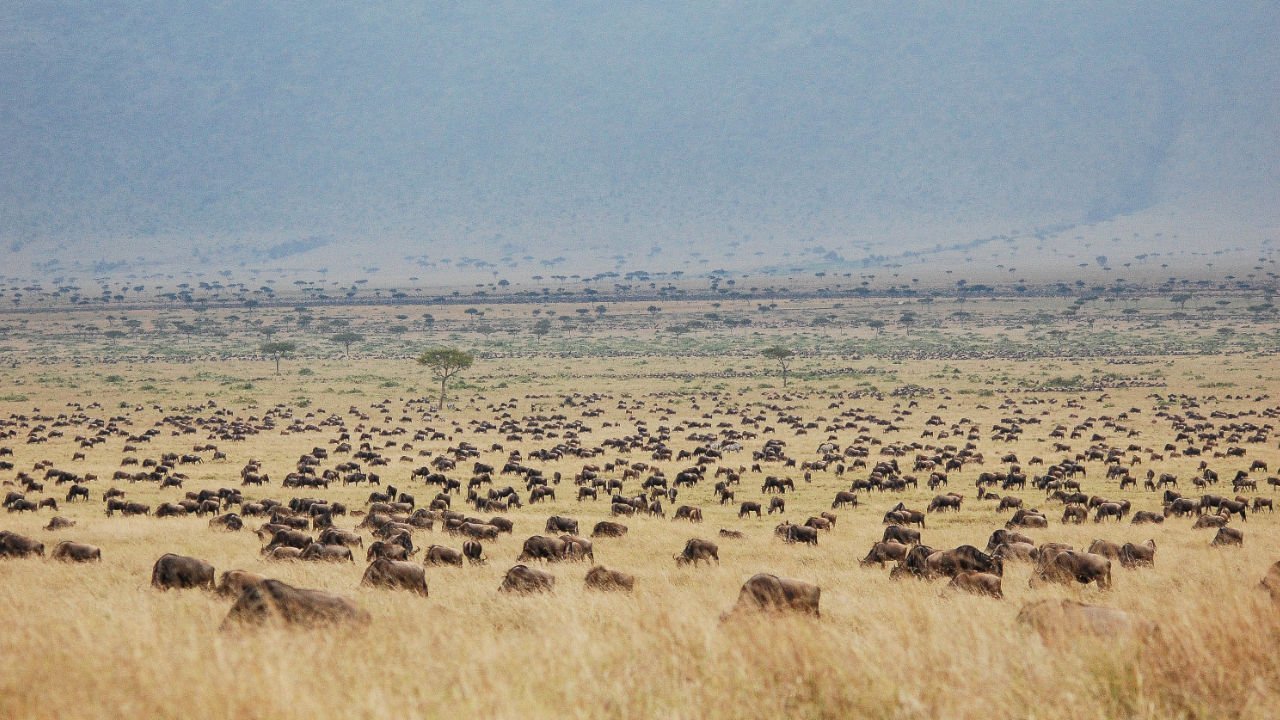 The Mara also has some amazing beaches where you can enjoy the sun without worrying about pesky flies and mosquitoes!
There are several possibilities for where and when to travel to Kenya if you're thinking about doing so.
June through August is the ideal time of year to view animals if you're interested in doing so. The animals are most active during this time, and you may view them in their natural environment. Additionally, you may view them at national parks including Lake Nakuru National Park, Lake Naivasha National Park, Amboseli National Park, Nairobi National Park and others.
Additionally, you may visit the well-known Maasai Mara Game Reserve to observe a variety of local species, including elephants, lions, and buffaloes.
When looking for hotels close to these parks, make sure to choose a place with a good reputation so you can evaluate the calibre of the services provided before making a reservation there.
Kenya History and Culture
Kenyan culture is comprised of several traditions and trends. Kenya does not have one dominant culture that defines it. Its cultural legacy and present expressions of culture, on the other hand, are made up of many cultures moulded and practised by the country's various groups.
The two major Subsaharan ethnic groupings, each with distinctive cultural characteristics, are the Bantu, particularly the Kikuyu, and the Nilotic peoples, particularly the Kalenjins. Although the Cushites, another native sub-Saharan African group, geopolitically identify as East Africans, they increasingly also see themselves as Horners. Additionally, a tiny fraction of Kenyans who are of Eurasian descent is mostly from Oman, the British nobility, and the northwest of India.
Kenya Cuisine
There is no single dish that epitomises Kenya's diverse cuisine. Each community has its own traditional dishes. Maize and other grains, depending on areas, such as millet and sorghum, are staples that are eaten with a variety of meats and vegetables. Ugali, sukuma wiki, and nyama choma are the most widely consumed foods in Kenya. Kenya's seaside food is distinctive and well-known throughout the country.
How safe is Kenya?
Kenya is a safe country to visit compared to some of the neighbouring African nations, although there are crime problems in the big cities, and several official travel advisories caution visitors about the possibility of terrorism. For the most recent details, see the travel advice issued by your government.
Travelers will always be the target of pickpockets and opportunistic beggars. A little common sense goes a long way in Keyna, from street con artists to more severe dangers, and being informed of the local environment is crucial wherever you go. You should be aware of these things in order to be safe in Kenya.
