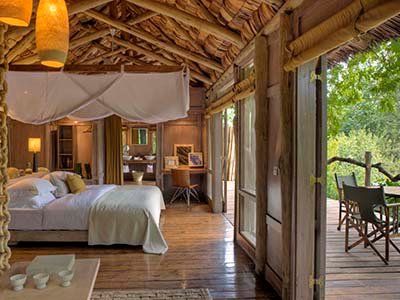 Lake Manyara National Park, Tanzania
&Beyond Lake Manyara Tree Lodge Located in the heart of Manyara National Park, The park's namesake lodge is located in the middle of a mahogany forest.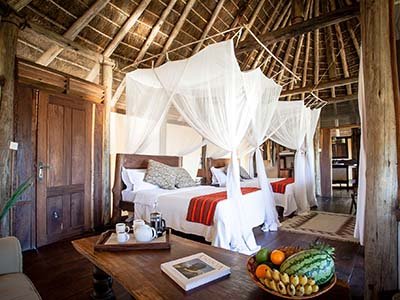 Apoka Lodge is located in the middle of Kidepo Valley National Park, a place that gives one a luxury Safari lodge experience.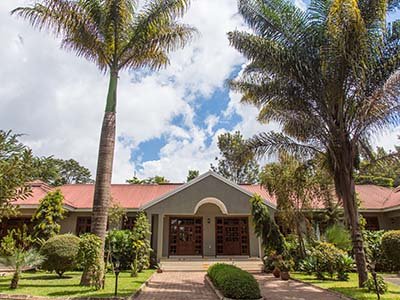 Arusha Planet Lodge is a made up of 28 Chalets decorated with African themes, and offering natural views of the Tanzanian Landscape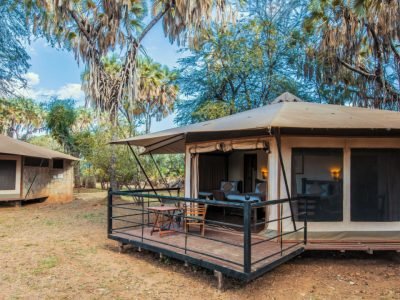 Buffalo Springs Nature Reserve, Isiolo, Kenya
Ashnil Samburu Lodge is a luxury tented camp located in Buffalo Springs National Reserve in Kenya. the area is home to a variety of wildlife including Gravy's zebras leopards, Giraffe, lions, Ostrich and elephants. The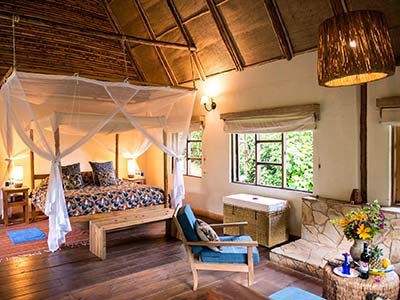 Bwindi Lodge has ten luxurious guest bandas, all of which were created by hand and overlook the breathtaking Bwindi Forest. Superb service and delicious dishes with a regional flavour. Each guest will have their own butler. Internet access everywhere in the lodge, as well as an open bar with top-shelf liquors.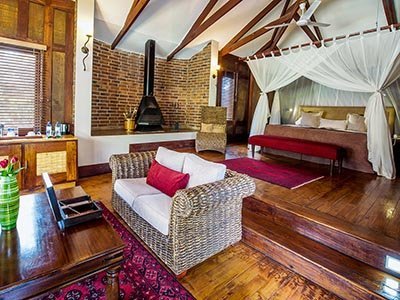 Elewana Arusha Coffee Lodge was built around the original landowner's residence, which goes back to the early 1900s.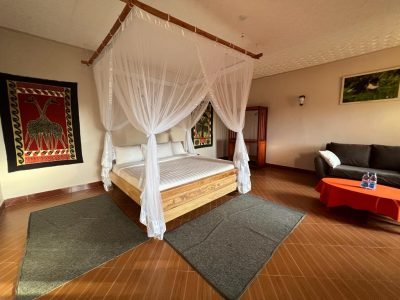 Perched on the periphery of the home of the primates Kibale Forest National Park, Guereza Canopy Lodge is the ideal jungle getaway for a never-ending intimacy with the natural world.
Mandhari Lodge, Njiro, Arusha TANZANIA
Mandhari Lodge is situated high on the Manyara Escarpment which forms part of the Great Rift Valley. 'Mandhari' means 'view, scenery, landscape' in Swahili
The picturesque location of Ndali Lodge on the rim of an extinct volcano offers breath-taking views of Lake Nyinambuga and the distant RWENZORI MOUNTAINS.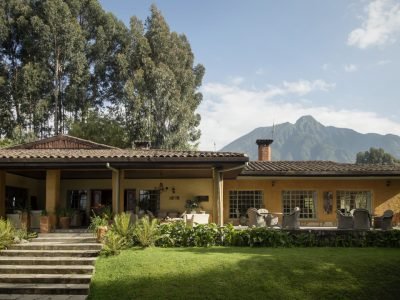 The Sabyinyo Silverback Lodge is a community-owned lodge in Rwanda set in 31 acres of community land with a backdrop of the Virunga Mountains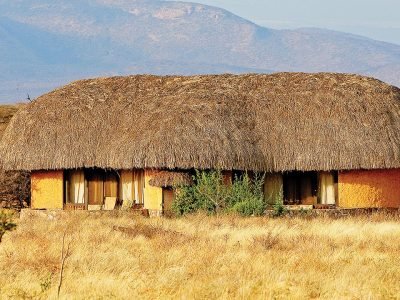 Samburu National Reserve, Kenya
Samburu Sopa Lodge is set on a crest of a hill, with panoramic views of the distant Samburu Hills to one side and Mt Kenya or locally known as El Ndonyo Keri on the other
