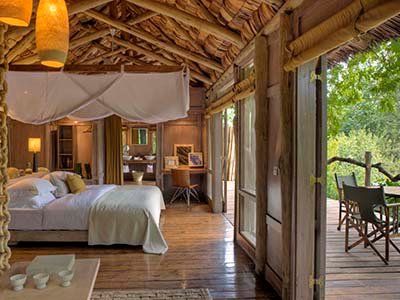 Lake Manyara National Park, Tanzania
&Beyond Lake Manyara Tree Lodge Located in the heart of Manyara National Park, The park's namesake lodge is located in the middle of a mahogany forest.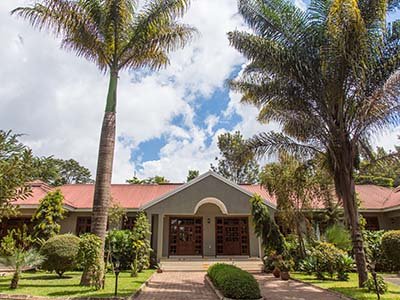 Arusha Planet Lodge is a made up of 28 Chalets decorated with African themes, and offering natural views of the Tanzanian Landscape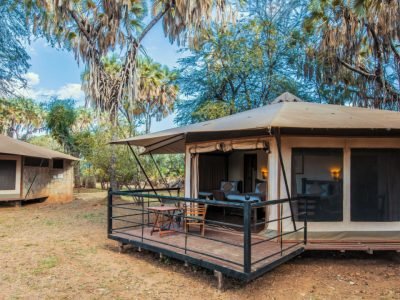 Buffalo Springs Nature Reserve, Isiolo, Kenya
Ashnil Samburu Lodge is a luxury tented camp located in Buffalo Springs National Reserve in Kenya. the area is home to a variety of wildlife including Gravy's zebras leopards, Giraffe, lions, Ostrich and elephants. The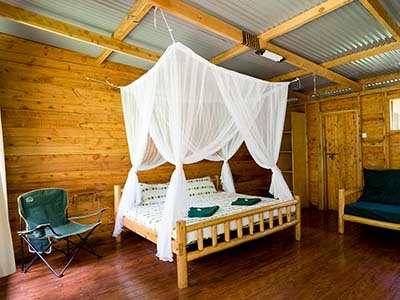 Budongo Eco Lodge is located in the midst of the Budongo and Kaniyo Pabidi rain-forests, which are part of the larger Murchison Falls National Park; it is one of the most stunning rain-forest destinations in East Africa and Uganda's leading eco-tourism destination.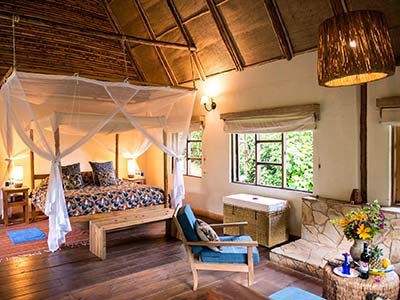 Bwindi Lodge has ten luxurious guest bandas, all of which were created by hand and overlook the breathtaking Bwindi Forest. Superb service and delicious dishes with a regional flavour. Each guest will have their own butler. Internet access everywhere in the lodge, as well as an open bar with top-shelf liquors.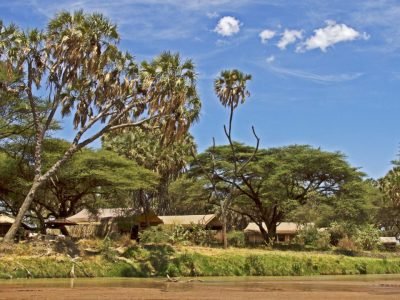 Ewaso Nyiro River, Samburu National Reserve, Kenya
The Elephant Bedroom Camp is a small tented lodge that offers a breathtaking safari experience with its simple elegance, sophistication, and flair.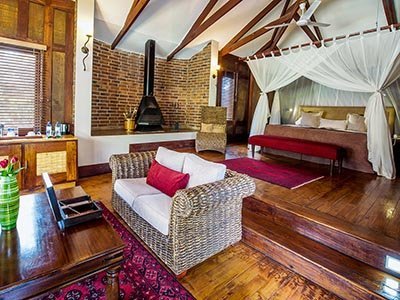 Elewana Arusha Coffee Lodge was built around the original landowner's residence, which goes back to the early 1900s.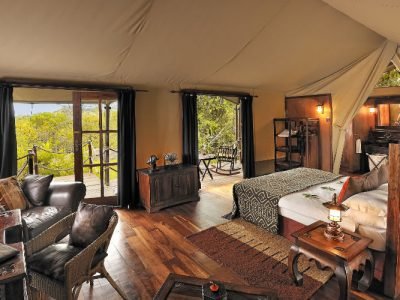 The Serengeti Migration Camp is hidden among the rocky outcrops at the beginning of the Migration. The Serengeti Migration Camp consists of 20 opulent raised tents, each with a big and lavishly appointed bedroom, and merges effortlessly with the landscape.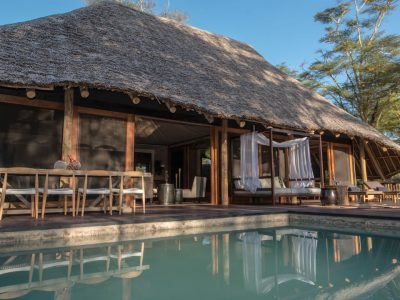 Tsavo West National Park, Coast Province, Kenya
Finch Hattons is a beautiful place: a 35-acre concession in the south-western corner of Tsavo West, surrounded by 9,000 km2 of infinite African wilderness,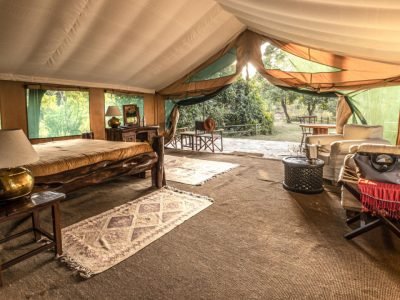 Governer's Camp, Masai Mara, Kenya
Governor's Camp is a camp located along the forested section of the Masai River in the Masai Mara Nature Reserve, Kenya. Established in 1972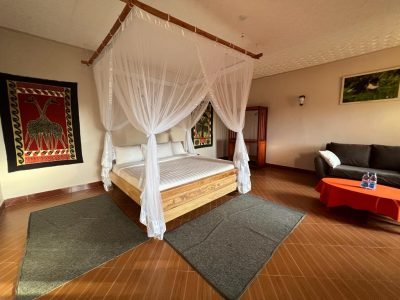 Perched on the periphery of the home of the primates Kibale Forest National Park, Guereza Canopy Lodge is the ideal jungle getaway for a never-ending intimacy with the natural world.
