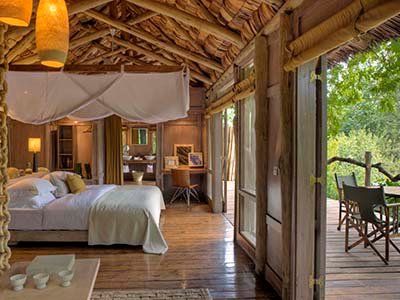 Lake Manyara National Park, Tanzania
&Beyond Lake Manyara Tree Lodge Located in the heart of Manyara National Park, The park's namesake lodge is located in the middle of a mahogany forest.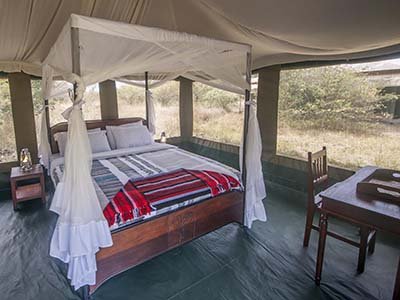 Tents are pitched in preparation for the annual migration of the Wildebeest, and this camp, named Acacia Migration Camp, is strategically located to take advantage of this. Amenities are kept at the standard of excellence.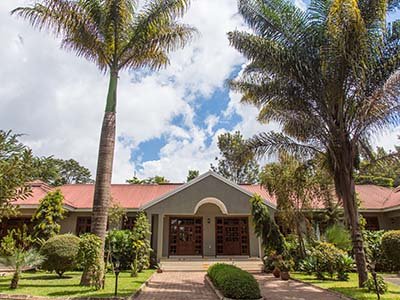 Arusha Planet Lodge is a made up of 28 Chalets decorated with African themes, and offering natural views of the Tanzanian Landscape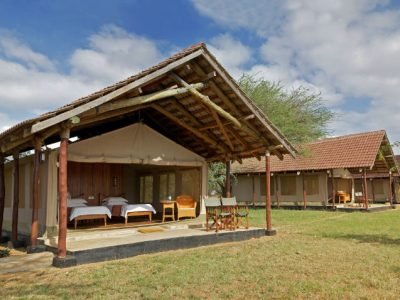 Tsavo East National Park, Voi, Kenya
Ashnil Aruba Lodge, in Tsavo East National Park is situated on the shaded northern bank of the Voi River looking across the famous Aruba Dam.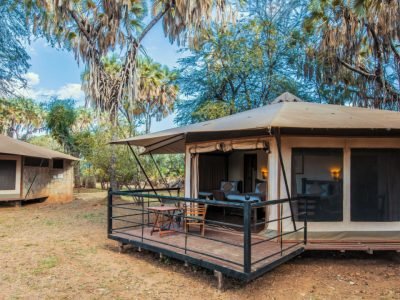 Buffalo Springs Nature Reserve, Isiolo, Kenya
Ashnil Samburu Lodge is a luxury tented camp located in Buffalo Springs National Reserve in Kenya. the area is home to a variety of wildlife including Gravy's zebras leopards, Giraffe, lions, Ostrich and elephants. The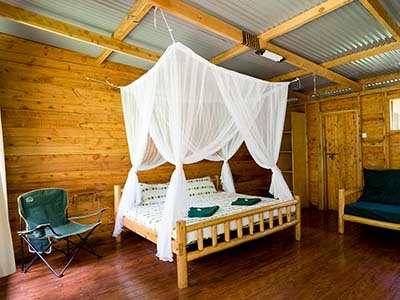 Budongo Eco Lodge is located in the midst of the Budongo and Kaniyo Pabidi rain-forests, which are part of the larger Murchison Falls National Park; it is one of the most stunning rain-forest destinations in East Africa and Uganda's leading eco-tourism destination.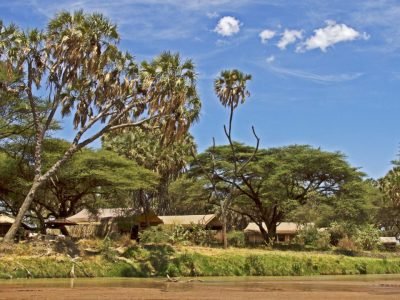 Ewaso Nyiro River, Samburu National Reserve, Kenya
The Elephant Bedroom Camp is a small tented lodge that offers a breathtaking safari experience with its simple elegance, sophistication, and flair.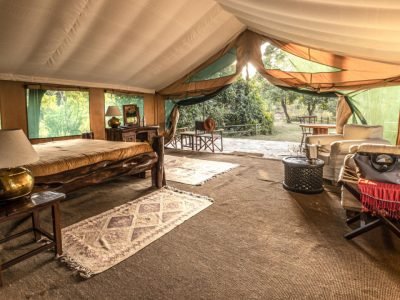 Governer's Camp, Masai Mara, Kenya
Governor's Camp is a camp located along the forested section of the Masai River in the Masai Mara Nature Reserve, Kenya. Established in 1972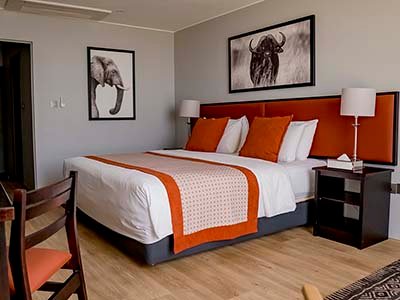 Akagera National Park offers a truly exceptional wildlife experience. It is the only Big-5 reserve in Rwanda and is also home to the rare swamp-dwelling Sitatunga.
The picturesque location of Ndali Lodge on the rim of an extinct volcano offers breath-taking views of Lake Nyinambuga and the distant RWENZORI MOUNTAINS.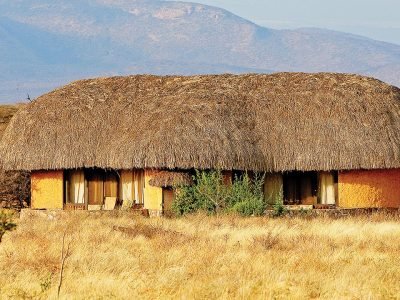 Samburu National Reserve, Kenya
Samburu Sopa Lodge is set on a crest of a hill, with panoramic views of the distant Samburu Hills to one side and Mt Kenya or locally known as El Ndonyo Keri on the other
