Samburu National Reserve
The Samburu National Reserve is a protected area in Kenya. It is located in the north-eastern part of the country, close to the border with Somalia. The reserve covers an area of about 1,000 square kilometers and it was established in 1960.
The Samburu National Reserve is home to a variety of wildlife species including elephants, lions, leopards and cheetahs. The reserve also has a number of different ecosystems which include grasslands, woodlands and riverine forests. The Samburu people are also indigenous to this region and they live in villages within the reserve boundaries.
The reserve has a diverse ecosystem with many different habitats. There are grasslands, woodlands, and forests that provide homes for many different species of animals. The reserve also has a number of rivers and streams that provide water for the wildlife living there.
| | |
| --- | --- |
| Flora and Fauna | Elephants, Lions, Leopards and Cheetahs. |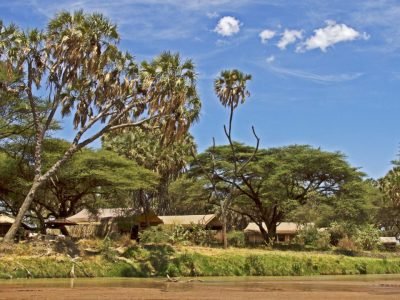 Ewaso Nyiro River, Samburu National Reserve, Kenya
Elephant Bedroom Camp is a luxury tented camp set on the banks of the Ewaso Nyiro watercourse. The area is dotted with doum palms, different stunning dry savanna tree species and shrubs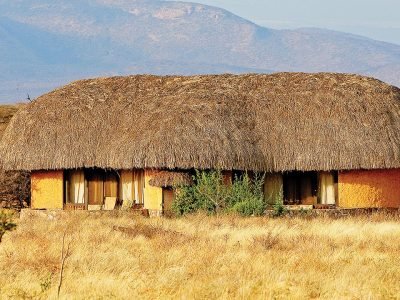 Samburu National Reserve, Kenya
Samburu Sopa Lodge is set on a crest of a hill, with panoramic views of the distant Samburu Hills to one side and Mt Kenya or locally known as El Ndonyo Keri on the other
Unfortunately no tours were found.
Major Attractions
Game Drives
Culture encounter
Luxury Lodges
