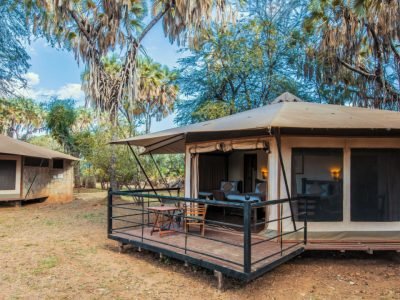 Buffalo Springs Nature Reserve, Isiolo, Kenya
Ashnil Samburu Lodge is a luxury tented camp located in Buffalo Springs National Reserve in Kenya. the area is home to a variety of wildlife including Gravy's zebras leopards, Giraffe, lions, Ostrich and elephants. The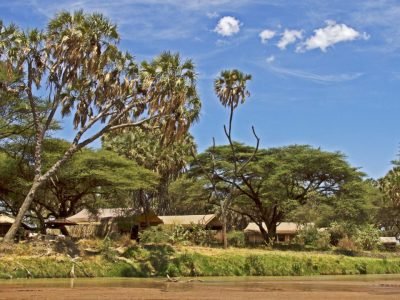 Ewaso Nyiro River, Samburu National Reserve, Kenya
The Elephant Bedroom Camp is a small tented lodge that offers a breathtaking safari experience with its simple elegance, sophistication, and flair.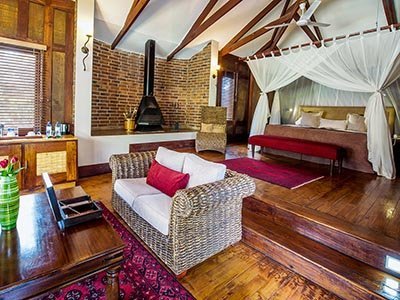 Elewana Arusha Coffee Lodge was built around the original landowner's residence, which goes back to the early 1900s.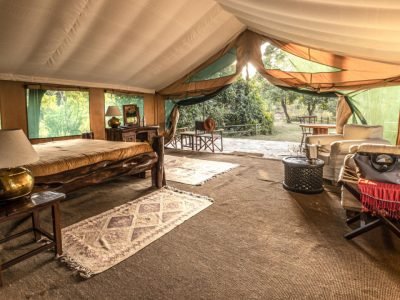 Governer's Camp, Masai Mara, Kenya
Governor's Camp is a camp located along the forested section of the Masai River in the Masai Mara Nature Reserve, Kenya. Established in 1972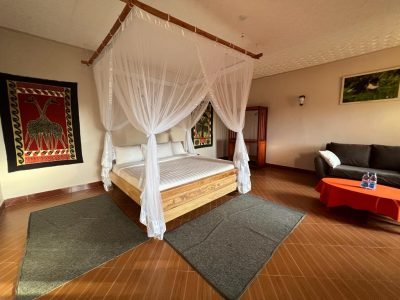 Perched on the periphery of the home of the primates Kibale Forest National Park, Guereza Canopy Lodge is the ideal jungle getaway for a never-ending intimacy with the natural world.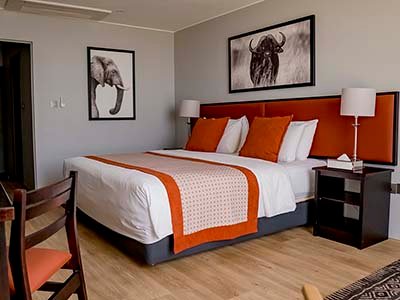 Akagera National Park offers a truly exceptional wildlife experience. It is the only Big-5 reserve in Rwanda and is also home to the rare swamp-dwelling Sitatunga.
The picturesque location of Ndali Lodge on the rim of an extinct volcano offers breath-taking views of Lake Nyinambuga and the distant RWENZORI MOUNTAINS.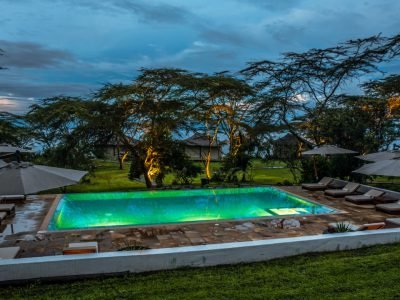 The Cliff Tented Camp in Lake Nakuru National Park is a 10-roomed luxury tented camp built on the edge of a cliff.
